Export
Sanplast Ltd. has made inroads into the global plastic packaging market. In this highly competitive field, our company offers high-quality products with unique designs at attractive prices.
Our extensive product range enables us to export unique packaging that conforms to high quality standards. Our worldwide customer base – on all five continents – includes distributors, food manufacturers, wholesalers, catering companies, and the like.
Import
In the sphere of imports, Sanplast Ltd. represents several world leaders in the field of packaging, and imports mainly special-purpose packaging.
Together with clients and suppliers, Sanplast develops custom-made packaging for the Israeli market.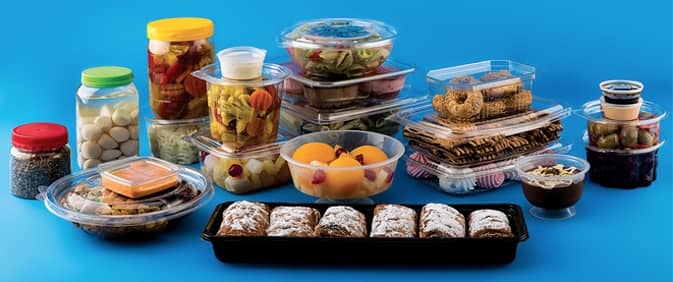 Development
Sanplast Ltd. constantly strives to develop new products and designs, and to generate original ideas. Market needs, surveys and specific client requests play a key role in shaping our development strategies.
The molding department located adjacent to the company's offices enables us to offer rapid solutions and efficient implementation, while also ensuring that strict supervision is maintained throughout the process. A reliable and expert team is available at all times to provide our clients with advice, guidance, supervision and consultation regarding product development.
Marketing
Sanplast is centrally located in Israel, close to Tel Aviv. Thanks to this convenient location, we run an extensive and convenient marketing network.
Our products are sold to companies in every possible sector: food, cosmetics, pharmaceuticals, children's games, detergents, take-away catering, and so on. Our competitive prices, product quality and rapid and efficient service have all served to enhance our status and reputation since the company's founding. We constantly strive to expand our activities, enter new markets, improve our products and meet changing market needs.
Molds
Our molding department offers clear advantages regarding new product development. Sanplast can coordinate timetables for completing projects and orders, troubleshoot on the spot, cope with new challenges and invest in new project development.
Quality Control
The company has a highly skilled quality control team that handles all stages from specific client requests through to delivery of the final product.
Team members monitor products delivered to clients in order to learn from the clients' requirements and identify any mishap, with direct applications in the field.
Our goal is to satisfy our clients. Our success in meeting this goal is a source of pride for the entire company.